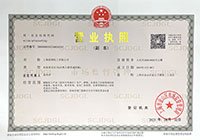 1, What we have
We have a modern manufacturing facility in China.
The website photos are real factory
2, What we can do
Our strong R&D capability means we can develop new products besd on your requirements.
3, Who we serve
Our diversified customers are range from small business to global fortune 500 companies like MITSUBISHI CHEMICAL (Japan) and BASF(Germany)
You may also be our customers.
We look forward to working with you.
Our company covers an area of 10167 square meters. We invested 50 million Yuan to set up 1 office building(639 square meters),1 multifunctional building (731 square meters) including transformer substation,staff rest room, mechanical repair shop and storage room,1 warehouse building (379 square meters) and 1 production building.
we have established a well-equipped R & D center, Testing Center and pilot plant.
We have various reaction kettles ranging from 500L to 8000L which are in all kinds of materials in our workshop.They can meet various requirement of production well.There is reserved space for another 20 reaction kettles in our workshop for further development.
We have own wastewater treatment equipment which can control the wastewater under 500COD for further process from our chemical manufacturing district.Industrial steam are professionally offered to us by our chemical manufacturing district.We have our own industrial air conditioning system which can meet requirements of production well. We have our own transformer room which can meet our requirement of electric well when production.
All of our chemicals workshop are A grade(Explosion proof workshop) and all warehouse are A grade which are suitable for all hazardous chemicals which have already get necessary license from related authority.
We have passed ISO9000 and ISO14000 since 2013.
Some of our chemicals exported to USA are registered in US FDA system.
All the pictures on our website are real.
We have confidence in our future and looking forward to having sincere, win-win and brilliant cooperation with you!